Garage Door Repair Services
Back To Our Services
When your garage door at home starts showing signs of wear, or is in the throes of breaking down, it can be disastrous for your home's security measures, and can make coming and going far less convenient for the people who live in your house. Unfortunately, as it is with most machinery, automated doors do have a lifespan, and while they can be prolonged with diligent maintenance, the time may come when weathering, rust or wear and tear take the ultimate toll on your door.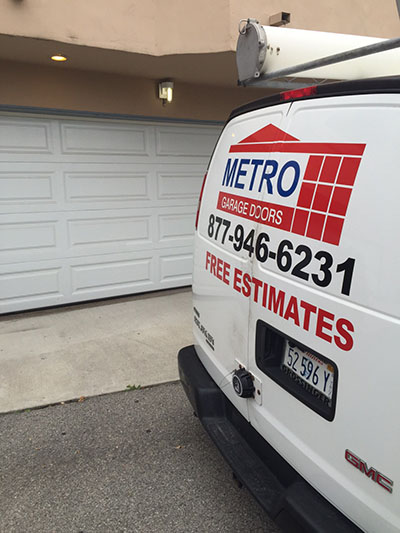 Having your garage door repaired
Though having your door break down on you is by no means an unrecoverable position to be in. Calling for assistance from a professional garage door repair technician can get yours operational in no time. If rust or galvanic corrosion, which are caused by damp weather and contact with electrified metals, have started to cause damages to components such as garage door springs, having them replaced by a technician could restore your system to its original state.
Opener Repair
The opener that operates your automated doors is the heart of your system and provides it with lift and power during its operation. However, the stress of its job as well as the presence of moving parts in its system can slowly cause wearing of its components from friction overtime. When this happens, have a technician from a trusted garage door repair company restore your opener by repairing it or having it replaced.
Door Repair
Has a minor accident, old age or the beating sun started to wear away or damage your door? Fortunately, damages suffered by isolated panels need not be a cause to replace the entire door. Simply having the damaged garage door panel replaced instead of the entire door will revitalize your door at far less of a cost than having the entire thing replaced.
Emergency repairs
If your door has broken down, the inconvenience caused by this calls for a solution to be found as soon as possible. That's why at Garage Door Repair Monterey Park we offer same day callouts on garage door repairs, so that you don't have to wait around for a technician.
Give us a call today and speak to a consultant for more information, advice or a quotation.